Richmond Good Food Market
Richmond Oval, Every Saturday, we have something for everyone
We are at Richmond Oval from 8am Every Saturday.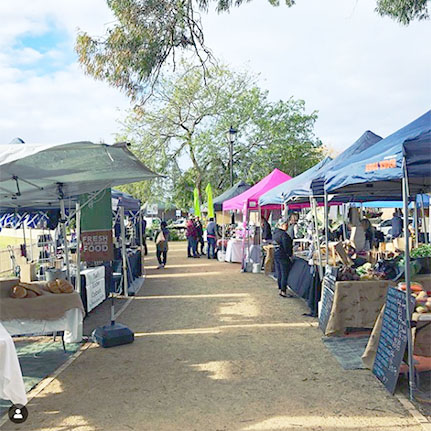 Welcome to Richmond Good Food Market
Food grown and produced in and around the Hawkesbury region is some of the finest in the country. You've probably heard stories from local growers about how food from the region often travels thousands of kilometres to distribution centres around the country only to end up back at one of the region's supermarkets. What if there was a way to cut out this unnecessary cartage, remove the middle man, source fresher produce, pay less for your food, and help local farmers earn a decent return? Well, there is.
Richmond Good Food Market is a place for local farmers and quality food producers to showcase their wares and interact with the community.
Do you want to sell your goods in a relaxed and easy going place?Our local Richmond community use this market as an opportunity to stop while walking their dogs, enjoying the outdoors, catching up with friends and getting some honest local produce.