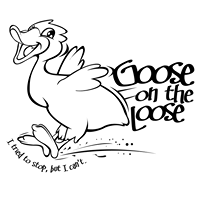 Goose on the Loose was born out of our passion for smallgoods and specifically premium salami, equally fuelled by our dismay of mass-produced supermarket 'substitutes'. Our drive and enthusiasm for providing our customers with only the best products available have seen us grow dramatically. Our products have been awarded for quality. They consistently have been winning awards locally and nationally since we began making our premium salami products.
We spend a considerable amount of time developing our own range of Salami as well as sampling our way through the best smallgoods produced in Australia.
We only work with the finest ingredients when making our Salami, likewise we only choose the best produce created by our peers, sometimes this makes our produce more expensive, but we believe that quality is the benchmark, not price.