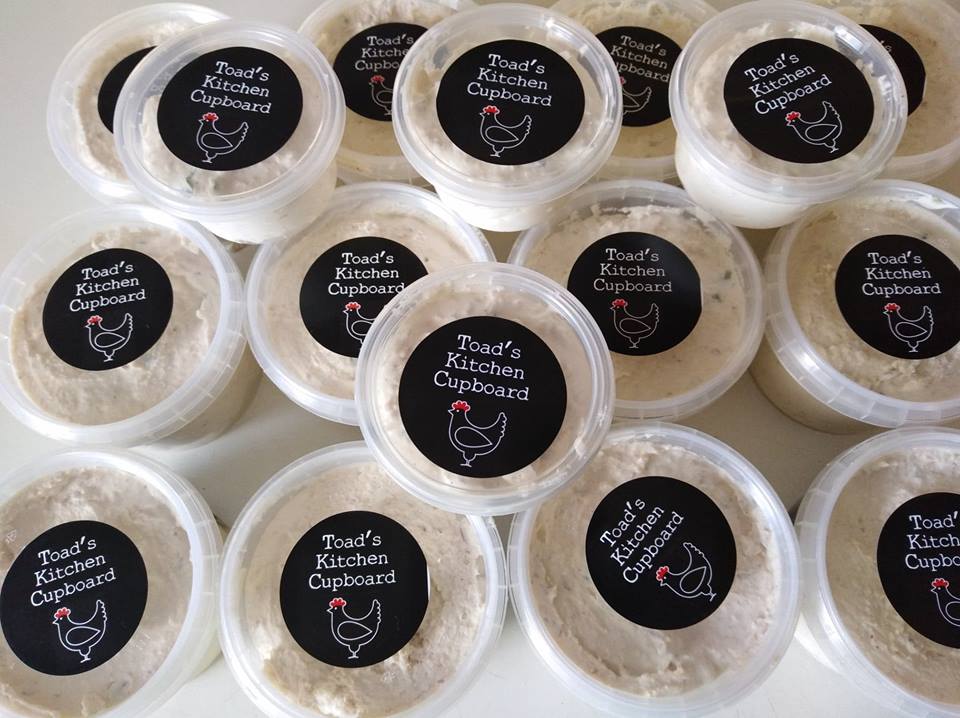 Proposed Products:
Hot Smoked Chicken breast & Rainbow Trout fillets:
We brine both of these products using sea salt & sugar, absoultely no additives or extra preservatives. They are then hot smoked using hickory timber. We do not use any fake flavour or smoke.
Smoked Chicken Dip:
Using our Smoked Chicken Breast we have created a dip that is creamy, seriously delicious and addictive.
Fridge Pickles:
A perfect compliment to all of our products is our small range of Fridge Pickles. Currently in this range is Pickled Cucumbers, Cauliflower, & Onions. A must for any antipasto or cheeseboard.
Chilli Sauce range:
We produce a small range of Chilli sauces, and currently include a hot sauce, sweet chilli & ginger and a chilli oil. All are perfectly balanced each with their own flavour and individual punch of heat.
Toads Tasting Plate:
This is a small vacuum packed tray that includes a mixture of our products, perfect for a picnic, day at the races, hens day, or a car trip up the mountains.
Mr Flaxy Smoked Salmon:
This is a product that we do not make but are considering supplying pending a few things including individual market approvals. This is small artisan product smoked in the Northern suburbs of Sydney.