Are you eating slowly enough?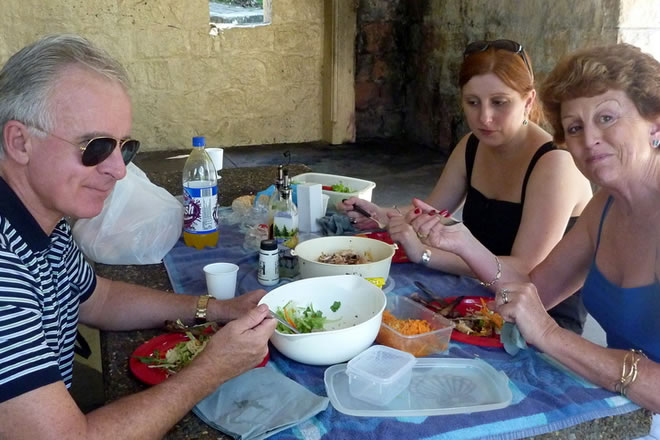 Slow food is a resistance movement founded in 1986 by Carlo Petrini in response to the opening of a McDonald's in the Piazza di Spagna in Rome. A nonprofit organization, Slow Food now counts members in more than 50 countries. Local chapters in many Australian cities hold events such as picnics featuring local foods prepared by chefs.
The philosophy of Slow Food is "good, clean and fair food." This means:
Food should pleasure the senses and be more than simply "fuel."
It should arrive on our plates in the cleanest and most environmentally responsible way possible.
Our food producers should be compensated fairly for their work.
Slow Food is the antithesis of fast food. Proponents of the slow food movement believe food should be grown and bought locally, prepared with care and consumed with appreciation. In a world where we can get cheap, processed food and gobble it down without even leaving our cars, Slow Food seems like a throwback to a different era.
Preserving Tradition
The Slow Food movement aims to preserve biodiversity. Fast food always tastes the same, no matter where you buy it. Would you travel all the way to Italy to eat at Burger King? If you did, Slow Food activists would insist you're missing out on local, seasonal food as well as disrespecting the area's culinary traditions.
Many foods we love (specific grains, vegetables, fruits, animal breeds) are disappearing due to the pervasiveness of convenience food and industrial agriculture. What's grown by industrial agribusiness is based on what's hardy, easiest to grow, and easiest to ship across the country – not necessarily taking taste and variety into account.
Just 30 plants feed 95 percent of the world's 6.5 billion people, according to Slow Food, which is encouraging a global effort to broaden that diversity. Get this: Corn, a favoured ingredient of agribusiness, isn't just in corn chips; it's in many processed foods found throughout the centre of a traditional supermarket, including tomato sauce and tonic water.
At Richmond Good Food Market, we embrace the principles of the slow food movement. We encourage you to come to the market, meet local growers and producers, become part of the community, and take time out to enjoy your food.
For more information check out the Slow Food Sydney and Slow Food Melbourne websites.