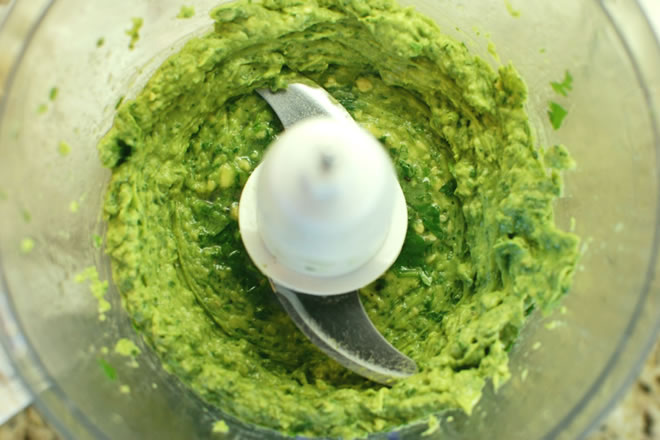 This simple avocado dressing makes a great accompaniment to your favourite fish or poultry dish. Serve it as a garnish on salads, or simply enjoy as a side dish with good quality corn chips. Give this simple recipe a try and let us know what you think.

Ingredients
1 medium, ripe avocado
1⁄4 cup white wine vinegar
1 tablespoon lemon juice
1 tablespoon olive oil
1 clove of garlic, minced
Salt/Black pepper to taste
2 tablespoons of your favourite fresh herbs like cilantro, chives or parsley
Directions
Peel and stone the avocado and chop the flesh.
Place the avocado, vinegars, lemon juice, oil, and garlic in a food processor and blend until smooth.
Add the salt to taste and mix well to incorporate.
Place this mixture in a medium glass and gentle fold in the fresh herbs, if using.
This dressing is wonderful on a green salad, over chilled pasta, or as a fresh dressing for a potato salad.