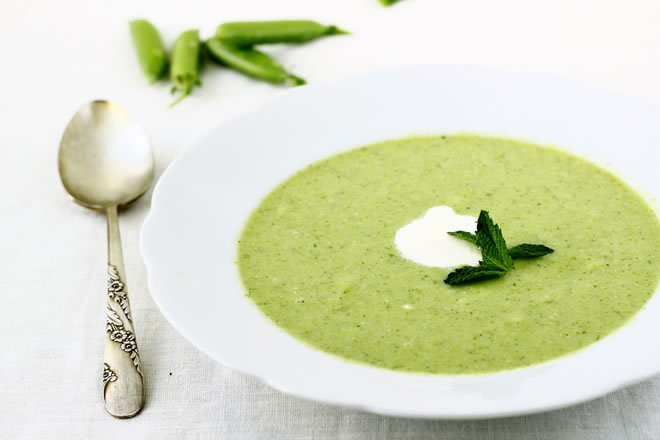 Country pea soup is a Saturday favourite at my house. Served with some good quality bread drizzled with olive oil, it makes for a great Saturday afternoon lunch or a late evening snack. I find that it freezes well and is handy to have around.

Ingredients
1 tablespoon olive oil
1 small onion finely chopped
1 potato (about 125 grams) chopped
250 grams fresh peas
300 ml god quality chicken stock
1 tablespoon chopped fresh mint
1 tablespoon sea salt
1 tablespoon sour cream
Directions
Heat the oil in a non-stick pan and sauté the onion until translucent
Add the potato, peas, stock, mint and the salt. Simmer for 30 minutes.
Process the soup in a blender or food processor to puree.
Reheat and serve with garnish of choice, dollop of sour cream, and some good quality bread.